Halle Isolux panels are manufactured with transparent polycarbonate, which makes the panels highly suitable for letting natural light in through walls or gables.
Polycarbonate is known for its extremely good impact resistance compared with other unreinforced plastics, such as PVC and Acrylic.
The excellent impact strength means that the material can withstand impact, temperature changes and continuous fasteners without cracking.
Isolux corrugated plastic solutions are used for walls and gables for indoor riding arenas, logistics centres, industrial warehouses, sports halls, etc. The lightweight properties combined with extremely strong and impact resistant plastic raw materials provide the panels with the capacity to withstand heavy loads across a broad area. The fine design of the panels make them very suitable and attractive for natural light. The impact resistance also means it is easy to drill and cut the panels using ordinary carpentry tools.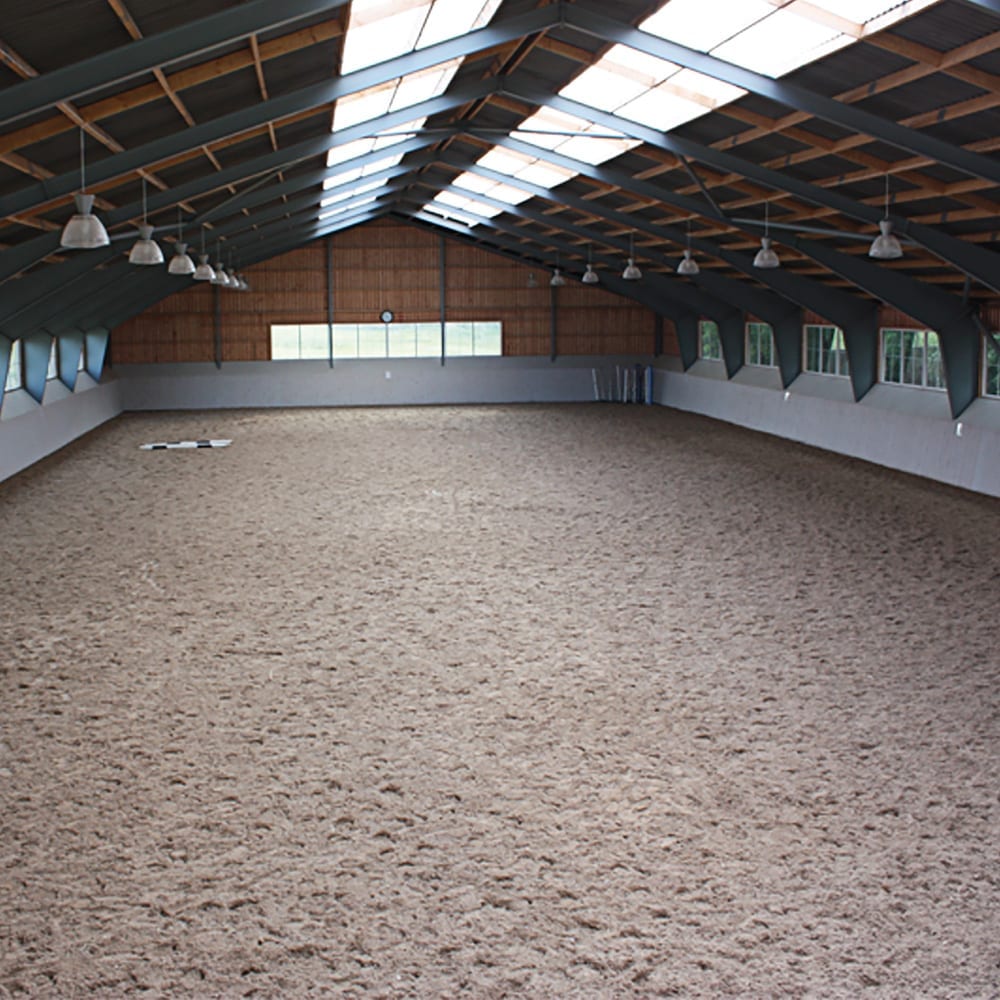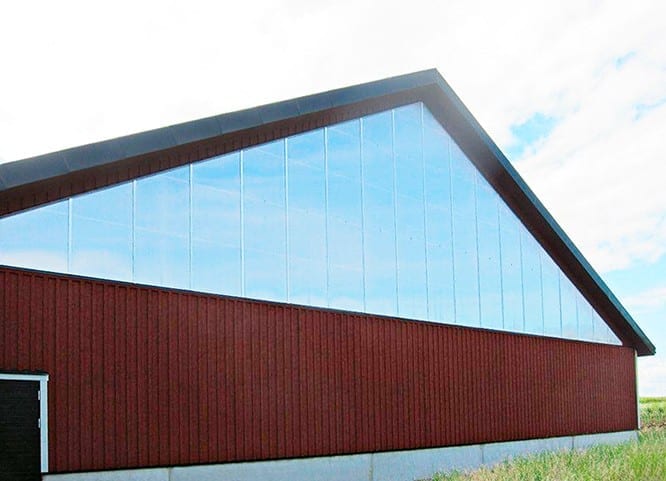 Would you like to learn more about Halle Isolux? Send us an email and describe your project, and we'll get right back to you!